Welcome to our website! We are happy that you came across this page. It is a pleasure for us because here, in the North, there are no random people…Lapland attracts only good people, with open hearts and clear minds. If you expressed interest in this place, then something has called you here. There is no single answer to the question who or what it was that has called you. Maybe, it is because all the possible answers will have more mystical than ordinary explanations that we are used to receiving in our everyday, full of vanity life.
There is a belief that some special magic is flying in the air of the North, and once you inhale it, you will never be the same, you will always want to come back again and again to these magical places, to enjoy muted, but real beauty of the North and get inspired by inexplicable energy of these places. And the North is truly full of inscrutable energy and unexplainable mysteries.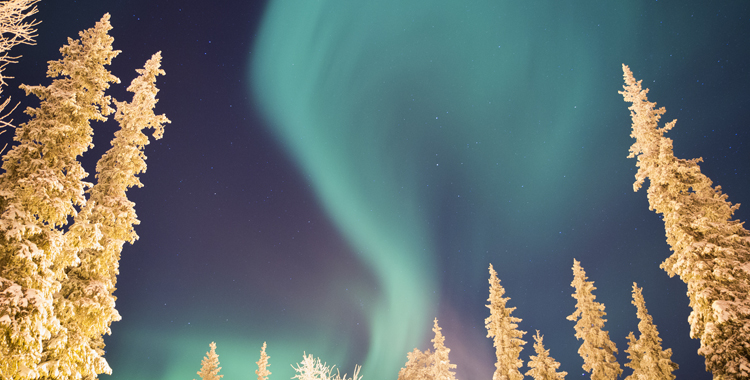 It is known that mysterious places, which have unique energy, exist on our planet. While visiting these sites, one transforms and experiences extraordinary elation and a surge of strength, receives a feeling of purification and renewal. These magical places can be found in famed Lapland, in the North of Finland in the region of Inari- Saariselkä, not far from the Arctic Ocean. After visiting the place you will acquire rare spiritual experience, something inexplicable will energise you removing the burden of worries and troubles from your the shoulders.
For centuries Lapland was populated by the Sami people — indigenous inhabitants of the North. The Sami are surrounded by numerous legends. In the Middle Ages the Lappish shamans were attributed incredible abilities and were celebrated as the strongest wizards in Europe. The Sami people have always considered nature to be animated: a stone, a tree, a lake possess a soul, they are a concentration of the forces of nature. Through worshiping sacred sites – Sieidis (spiritual focal points) one could strengthen spiritual connection between the forces of nature and a human, ask spirits of nature for assistance and protection. Sieidis could be stones, hills, trees and lakes. One of the most mysterious sites among the holy places is a sacred rock island Ukko on Lake Inari. The rock island is located close to the coast but it is almost impossible to see it- a dense fog guards the secrets of the ancient Sami. Remarkable phenomena are often associated with these areas of Lapland. Anomalies can often be observed close to the Sieidis. Strange problems may occur with photographic and video equipment when trying to capture the sacred sites of the Sami. In some places there are also magnetic anomalies: the compass needle suddenly starts spinning in a circle. And sometimes when going up to Magnetic hill, located next to the village of Saariselkä, one may face problems with car engines, some cars just stop there.
Puzzles and mysticism are literally in the air. There are more questions than answers about them. How can we explain, for example, the transfer of a large number of German troops to Lapland during the Second World War and the interest that one of the mysterious organisations of the Third Reich, Ahnenerbe, had to these areas believing that one of the entrances to the mysterious Shambhala is located in Lapland?
But apart from mysticism, Lapland also offers a possibility to get acquainted with quite ordinary things. Not far from Saariselkä lies gold miners' village of Tankavaara, which for years has been attracting gold prospectors from all around the world. Gold mining began here in 1868 and continues to this day. The spirit of adventure fills the air of the place. If you want to take your chances and try yourself as a prospector, welcome to Tankavaara! Fortune might smile upon anyone! The biggest nugget found in Tankavaara weighed 186 grams. But not only professionals find gold here, there is a chance for every visitor. The biggest nugget found by a tourist weighed 40 grams. Who knows, maybe you will get even luckier! Every summer gold panning championship is held in the region of Inari-Saariselkä. No one would leave the place without at least a small souvenir in the form of gold dust particle, found independently or purchased in a local souvenir shop.
Northern Lights are another reason to visit Northern Lapland. Anyone who saw the Northern Lights cannot forget this unique spectacle when in complete silence the night sky lights up with magical flashes of colours. Words alone cannot convey it, you must see the Northern Lights yourself! Although the Northern Lights are mainly observed in spring and autumn, you can see dazzling beauty of this natural phenomenon during other seasons of the year as well.
Amazing Inari – Saariselkä area will provide you with unforgettable experience by introducing the mysterious forces of nature and ancient beliefs of the Sami people. Pure unspoiled nature will free you from worrying, will give you a sense of peace and tranquility, and nourish you with energy. You do not need to think about drinking water –drink directly from streams and lakes; their crystal clear water is a source of vivacity and freshness. Fishing on a clear blue surface of Lake Inari, enjoying magnificent sceneries, will allow to break away from all the worries and problems. In August and September there are a lot of mushrooms and berries in the surrounding forests. Norway and the Arctic Ocean are very close and you can easily visit these places.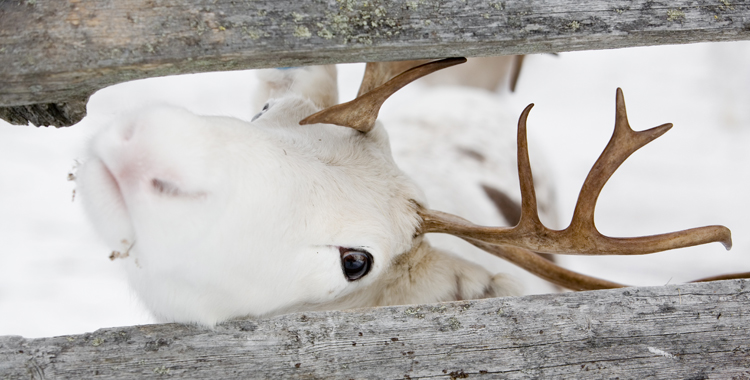 In Lapland you can clearly see the differences between seasons. From the beginning of December until the beginning of January the polar night dominates the sky, but do not be confused, there is no absolute darkness during the day. The sun does not rise above the horizon, but it illuminates the sky with the shades of blue and pink, creating surprisingly beautiful scenery. The ski season lasts until the end of April. In summer the polar day comes, and even at midnight the sun does not set. Autumn in Lapland is a riot of colours and unusual freshness in the air. Every season of the year is unique and beautiful. Magical and mysterious Northern Lapland is waiting for you! We will take utmost care to ensure that your vacation, with this wild and unspoiled nature in the background, is as comfortable as possible.
You can come to Northern Lapland in splendid isolation, to forget problems and relax in peace, or to work in silence, collect your thoughts away from the fuss of the city. Who knows, maybe it is here where you will get the best ideas for the business and further development. You can come with friends or colleagues; there is plenty of space here. You can spend a romantic evening with your loved ones. You can come with your family and children. We welcome everyone. In any case, there will be a cozy, comfortable cottage, equipped with everything necessary to satisfy the needs of the most demanding guests at your disposal. We are sure that after enjoying the wonderful surroundings of Saariselkä you will be happy to return to our cozy cottages and have a great time there.